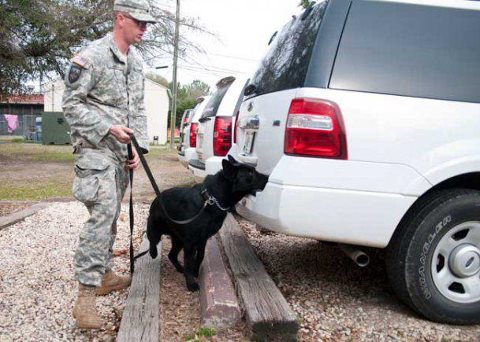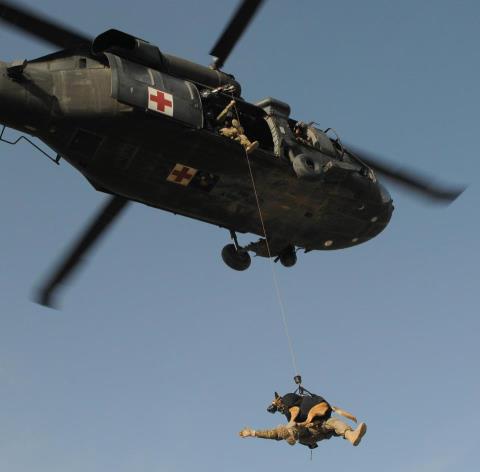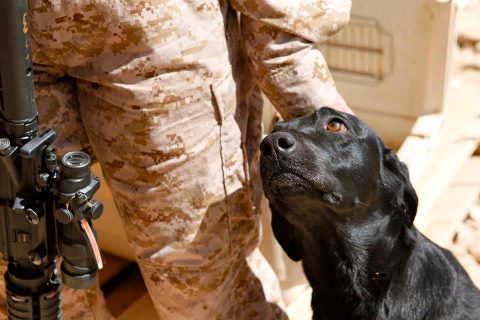 Letters From K-9 Units:
MamaCindy~I just wanted to take a minute to send a very sincere thank you for the "Diddy Box" It was very thoughtful of you to put these together for us. it is greatly appreciated sometimes the little thought and guesters are enough to make your day. This little package sure put a smile on my face.
Take Care God Bless~Clint Carter(ITT K-BOSS K-9)
Mama Cindy~We did receive a box of goodies and for that we are greatful. Thank you so much for the kind consideration of Soldiers, Sailors and Airman,
be it two legged or four. Thank You~Brandon
Mama Cindy~As for K-9 items...dog shampoo, milk bone treats, cloth collars. Of course, I would want a pink or bright color for my little girl. Mama Cindy, we apprieciate everything you do for us. The collection of movies you sent we perfect. Because of the diversity of personalities in the kennels,
there was something for everyone to enjoy. Again, thank you for careing about us. Sincerely~Shelia
Mama Cindy~Good hearing from you. Yes, I am still in Kuwait. Received the package and Uma loves all of her gifts. Uma is doing well just working her little butt off and waiting on retirement. All the Handlers here really appriecaite as I do all you do for us.~Shelia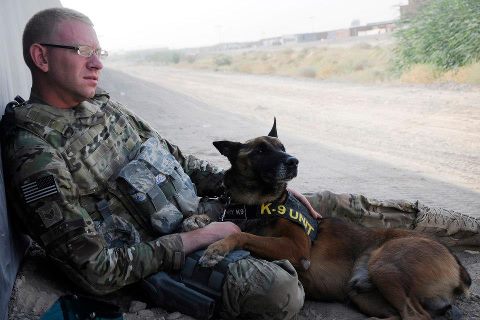 US Airforce Staff Sgt. Chris Fall, Military Working Dog Handler, relaxes with his Dog-Glenn, a patrol explosive dectection dog, before an early morning training exercise at Kandahar Airfield Afghanistan. The handlers and their dogs rotate through Kandahar Airfield for validation prior to moving out to forward operating bases around the country where they will lead combat foot patrols and sniff out IEP's and other explosives.
<!begin heading_1-->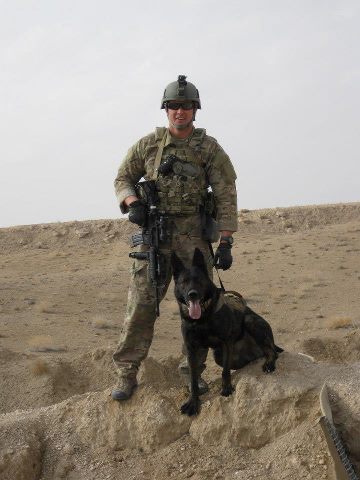 <!end image_2-->
USAF SSGT James Evatt and MWD Jany from the 802 SFS currently deployed in a FOB in Southern Afghanistan
<!begin heading_1-->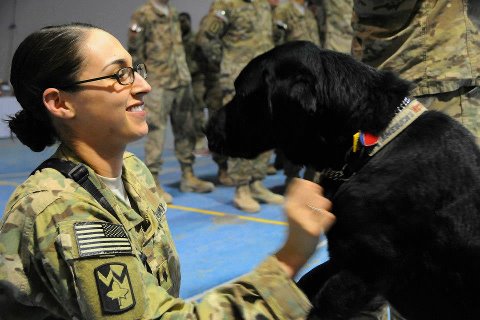 Major Butch, a therapy dog with the 219th Medical Detatchment (Combat Operational Stress Control) concludes her tour interacting with Service Members in Afghanistan at Bagram Airfield.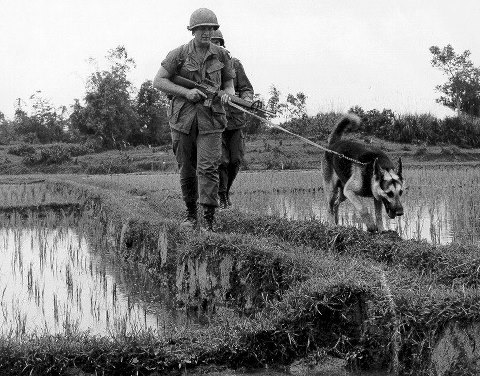 <!end image_2-->
Military Working Dog and Soldiers on patrol. Vietnam 1969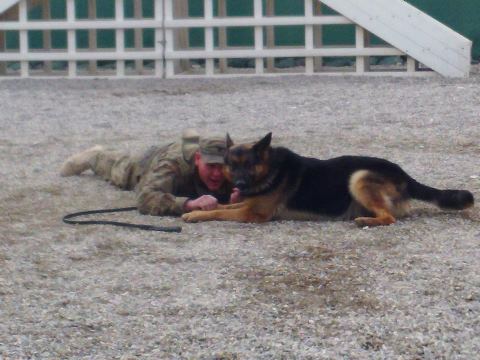 <!end image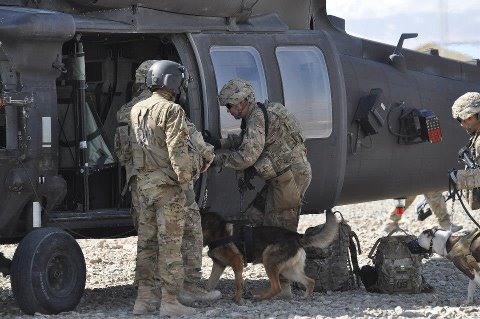 <!end image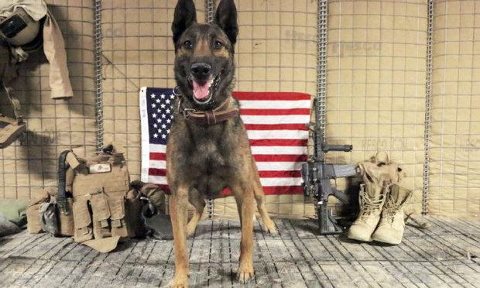 <!end image_2-->
<!end image
<!end image_2-->
Marines~~2nd Supply Company~~MWD Jordan~~Iraq>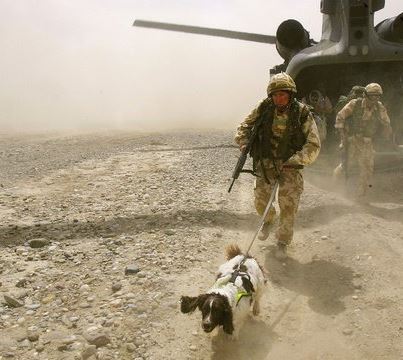 <!end image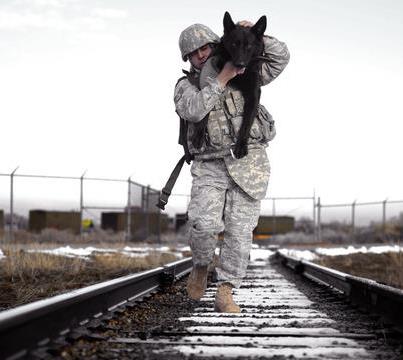 <!end image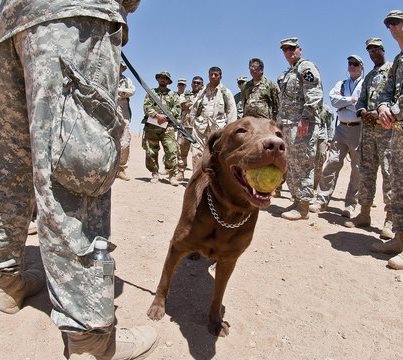 <!end image_2-->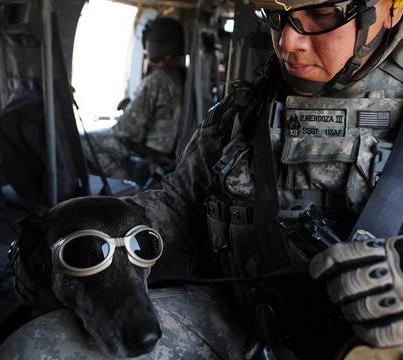 <!end image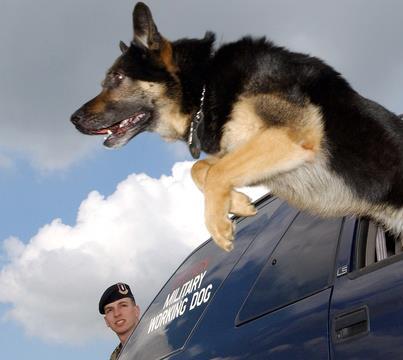 <!end image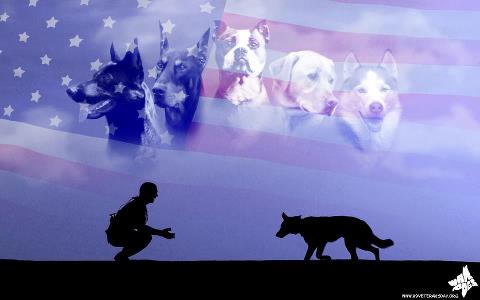 <!end image_2-->