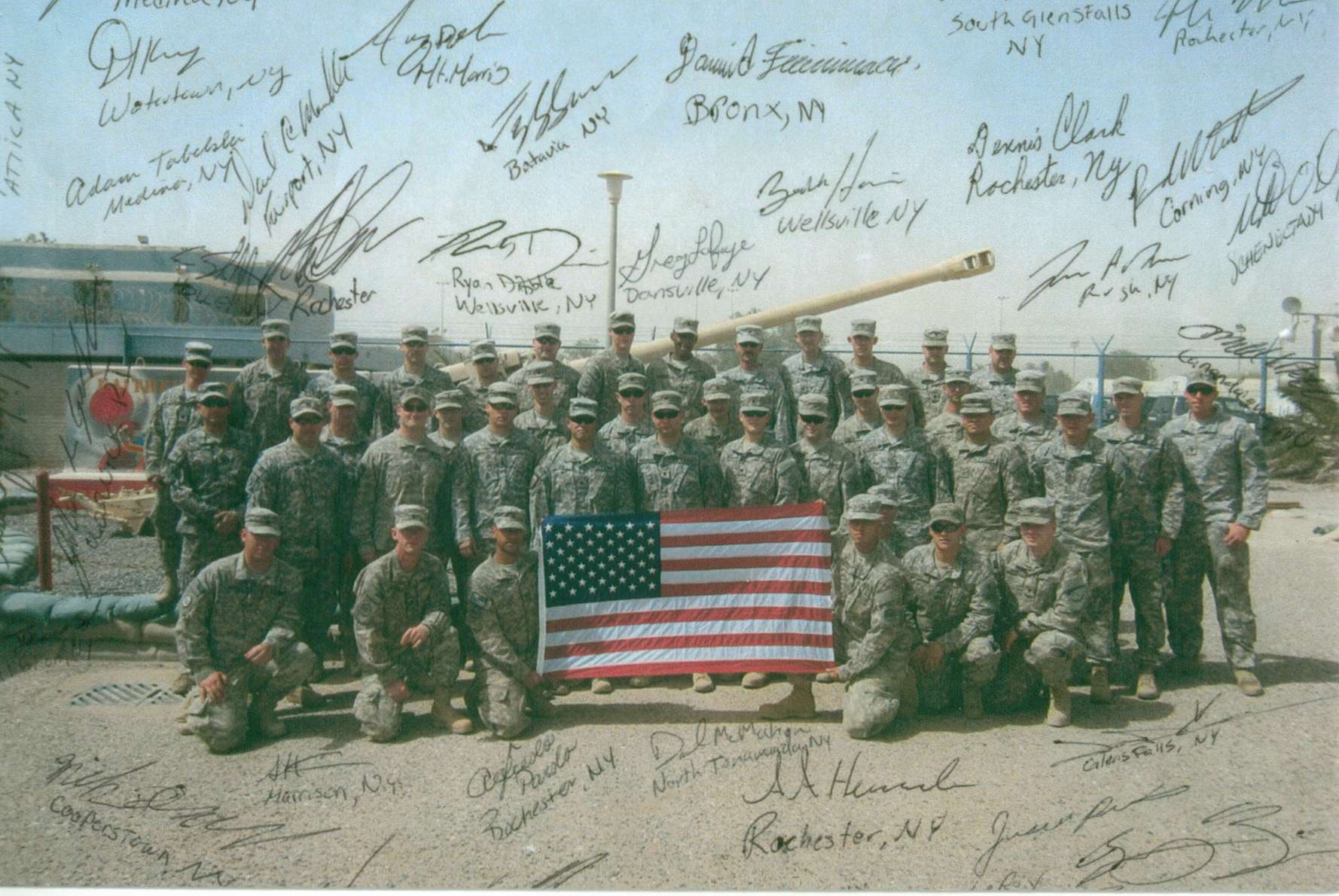 I Adopted the Geneseo National Guard Unit 2/108th Alpha Company stationed in Kuwait. There were 148 Soldiers in that Unit. During their Tour in Kuwait I shipped 189 "Care Packages"
filled with personal care items and 410 "Diddy Boxes" filled with travel snacks. The total amount of supplies shipped was 1,266 pounds.
Thank You to All Supports for your Home Town Support For Our Local Unit!
CountrySide Garden Club of Livonia in Cooperation with the American Legion Harrison-Lee Post 283 and the Veterans Of Foreign Wars Post 9048
Dedicated a Blue Star Marker Located in Livonia.
The Blue Star Memorial Marker Program was originated by the National Federation of Garden Clubs in 1945 as a way Clubs could Honor Men and Women Serving in the Armed Forces by creating
and maintaining an Attractive Memorial Site. Mama Cindy is holding a "We Support Our Troops Flag" that was donated to Mama Cindy at the After50 News Expo in June 2012. The flag was shipped
to the Geneseo National Guard 2/108th Alpha Company Stationed in Kuwait to SFC Robert Wolter, who is from Livonia,
in the 5,000th "Care Package" Mama Cindy has shipped to our Troops Overseas.